Universal Brake Refilling Adapter – Fastener Type
Specification:
Brake pressure bleeding adapter with a 90° rotating coupling fits almost all vehicles on the market
Fits master cylinder fill neck smaller than Ø39 mm / 1.5"
Regular working pressure 1-2 bar / 14.5 - 29 psi
Description

1. Bolt (2pcs) Hex 16mm, M8 x1.25
2. Upper Plate Thickness: 5mm/0.2"
3. Fluid Connector 90° Angle
4. Conical Rubber Material: EPDM
5. Lower Plate Thickness: 4mm/0.16"
6. Nuts (2pcs) OD Ø25mm, M8 x 1.25
Instruction:
Place the lower plate on the master cylinder reservoir' s filler neck (Fig.1)
Place the conical rubber on the master cylinder reservoir's opening (Fig 2)
Insert the upper plate and the bolts on the reservoir (Fig 3)
Fastens the nuts on the bolts until both nuts reach the lower plate.
Make sure the adapter is securely connected on the master cylinder reservoir (Fig 4)
Performing a low-pressure leak test is recommended before refilling brake fluid with high pressure.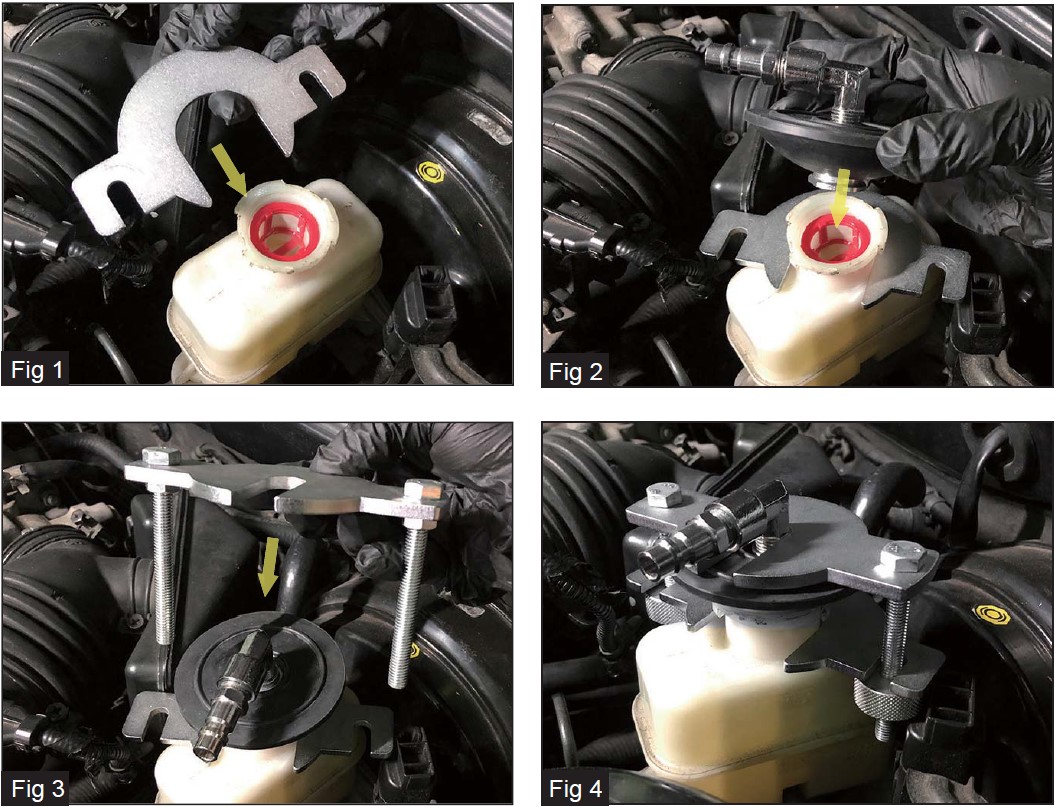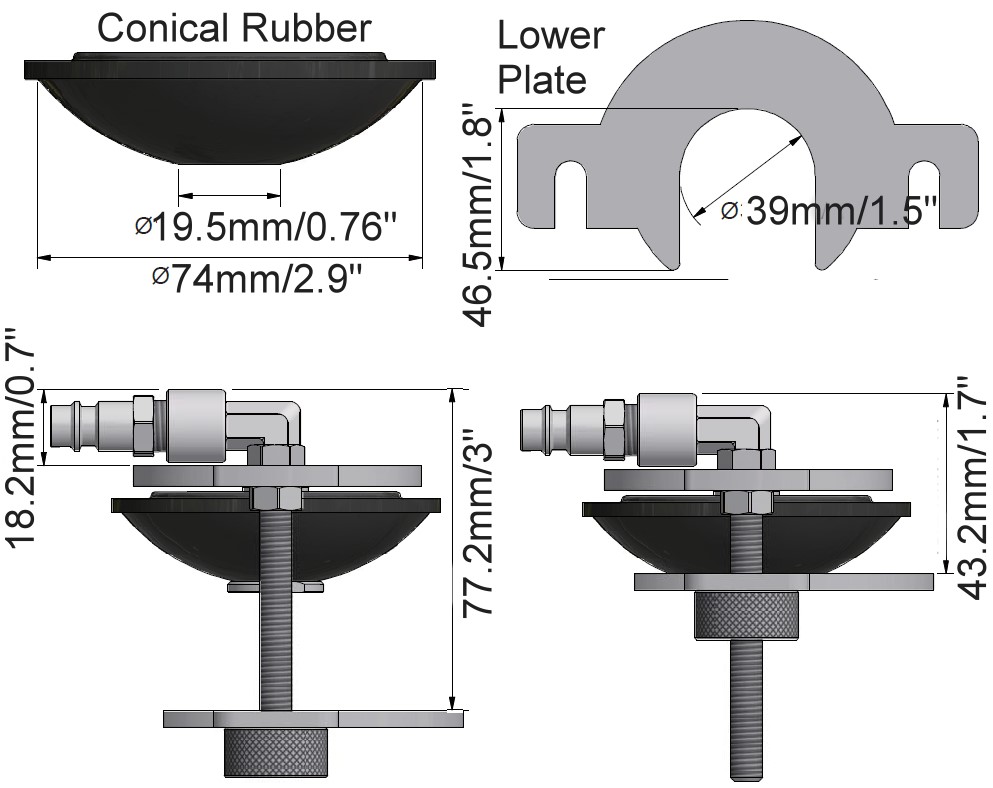 Related Products