Broken Spark Plug Porcelain & Ford Triton Electrode Removal Set
Specification:
Broken spark plug removal tool –works on all 3 valve triton motors (2004 and Newer)
From Ford Triton 3 Valve motors (2004 - newer) – whether just the chinaware or the chinaware and the sleeve are left in the motor.
Includes sleeve extractor Both and Porcelain extractor.
Does not include pins, red plastic sleeve, and adhesive.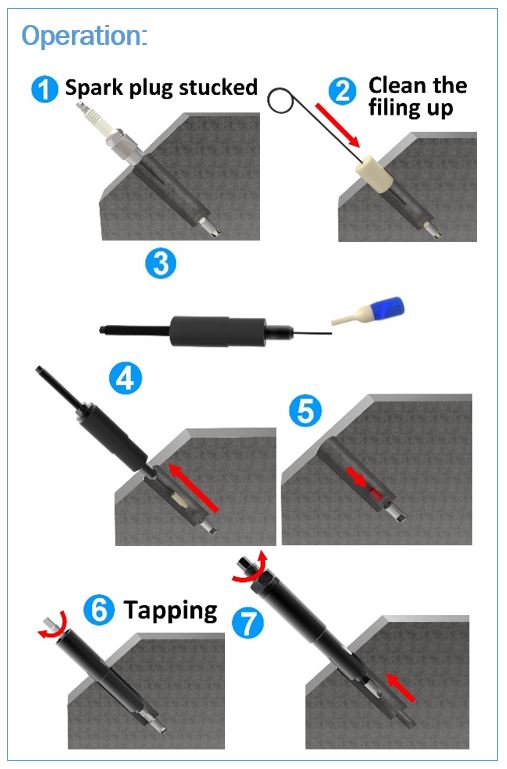 Related Products