Specification:
VERSATILE - Jaws quickly adjust from small to wide opening by shifting the pivot.
USEFUL - Different Jaw shapes and groove offer multiple gripping zones to grip a various range of materials.
Great for holding / gripping things steady or pulling.
Non-Slip Parallel Jaw positions.
Serrated jaws gives maximum gripping power.
Length: 10"
Material: CR-MO
Handle: Parallel
Application:
Gripping with either end or side of jaws to work in confined areas.
Grip flat material without slipping.
Grip small to medium or non-uniform diameter material steady and firmly.
Quickly installs and removes spring-tensioned hose clamps.
Two-position jaws provide greater operating range and applications.
Do NOT use to cut steel or ACSR.
Copmare with KA-2226A: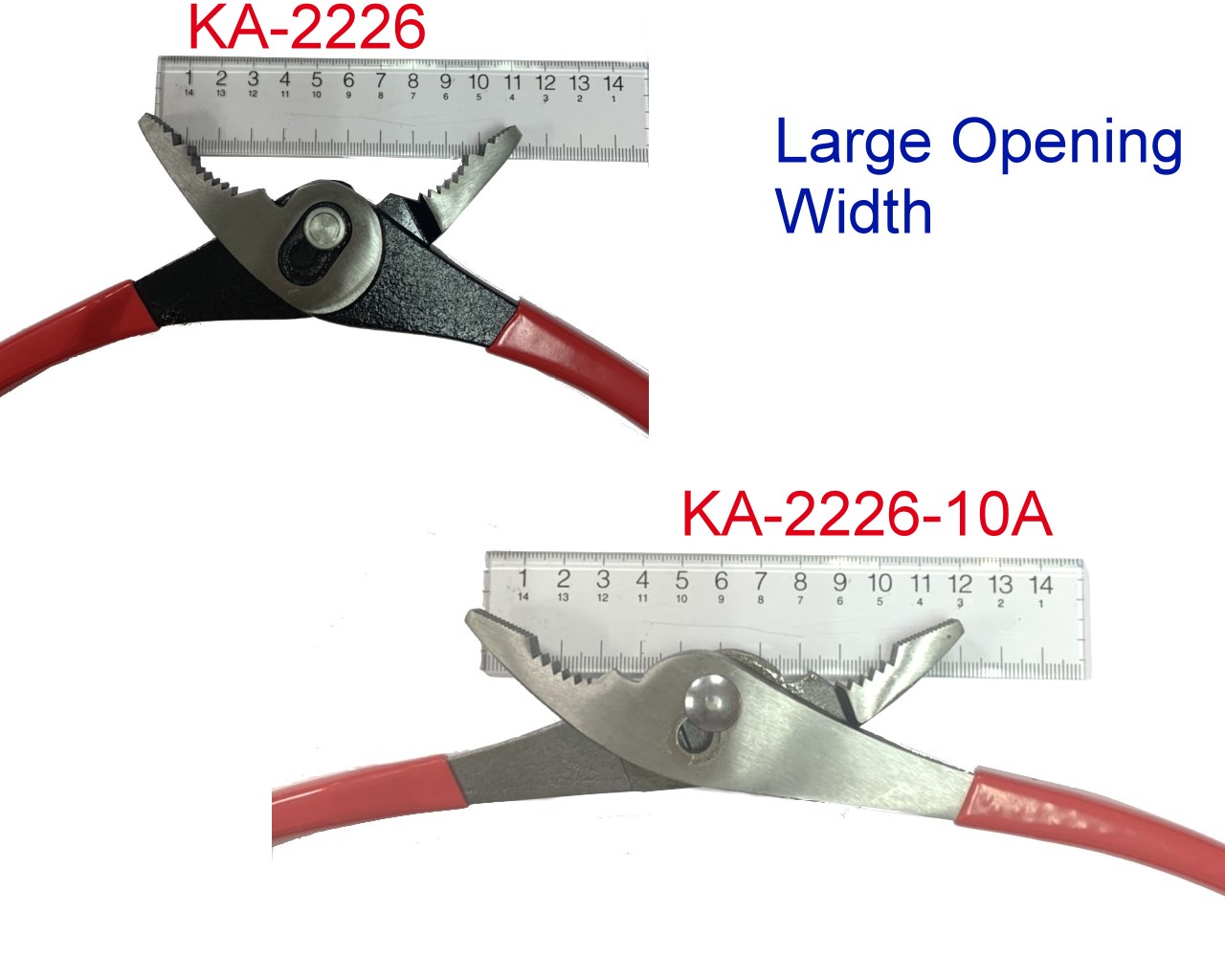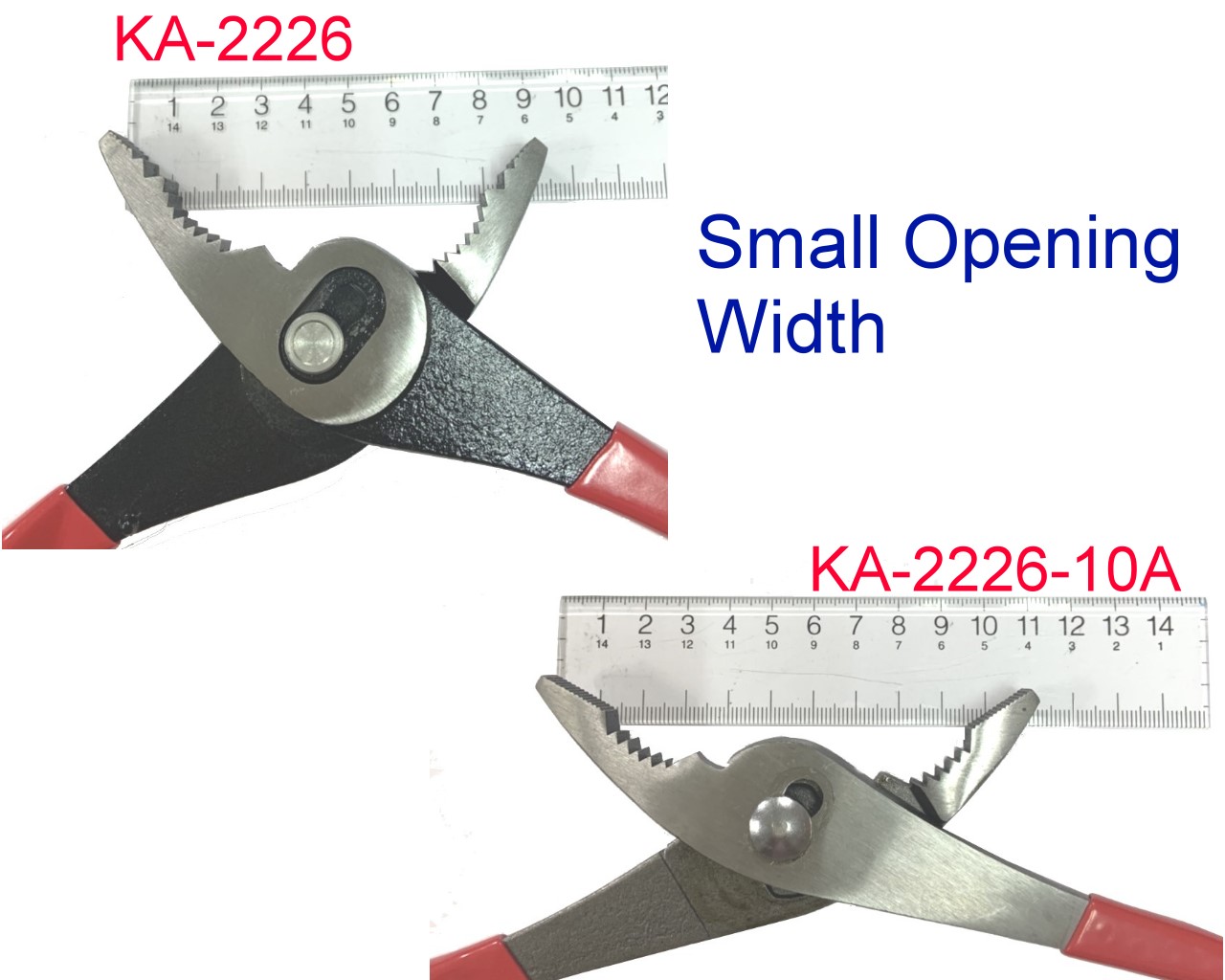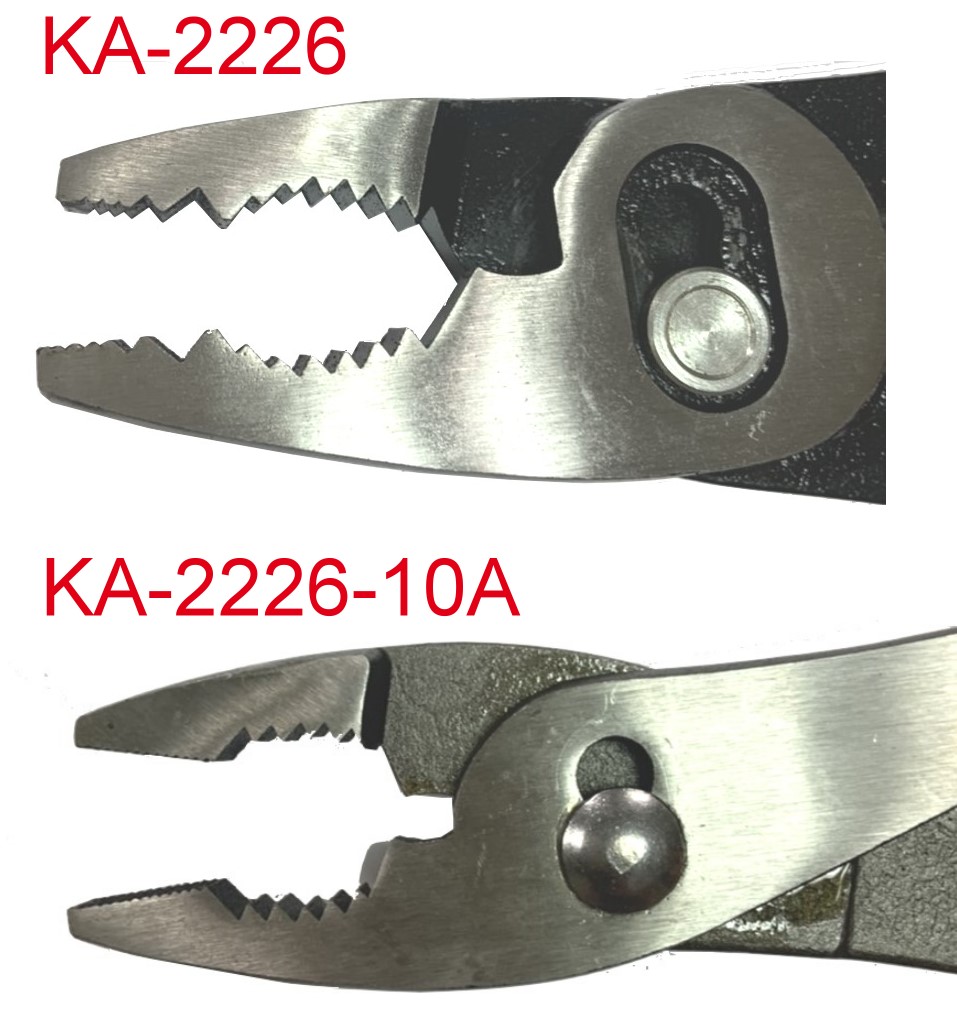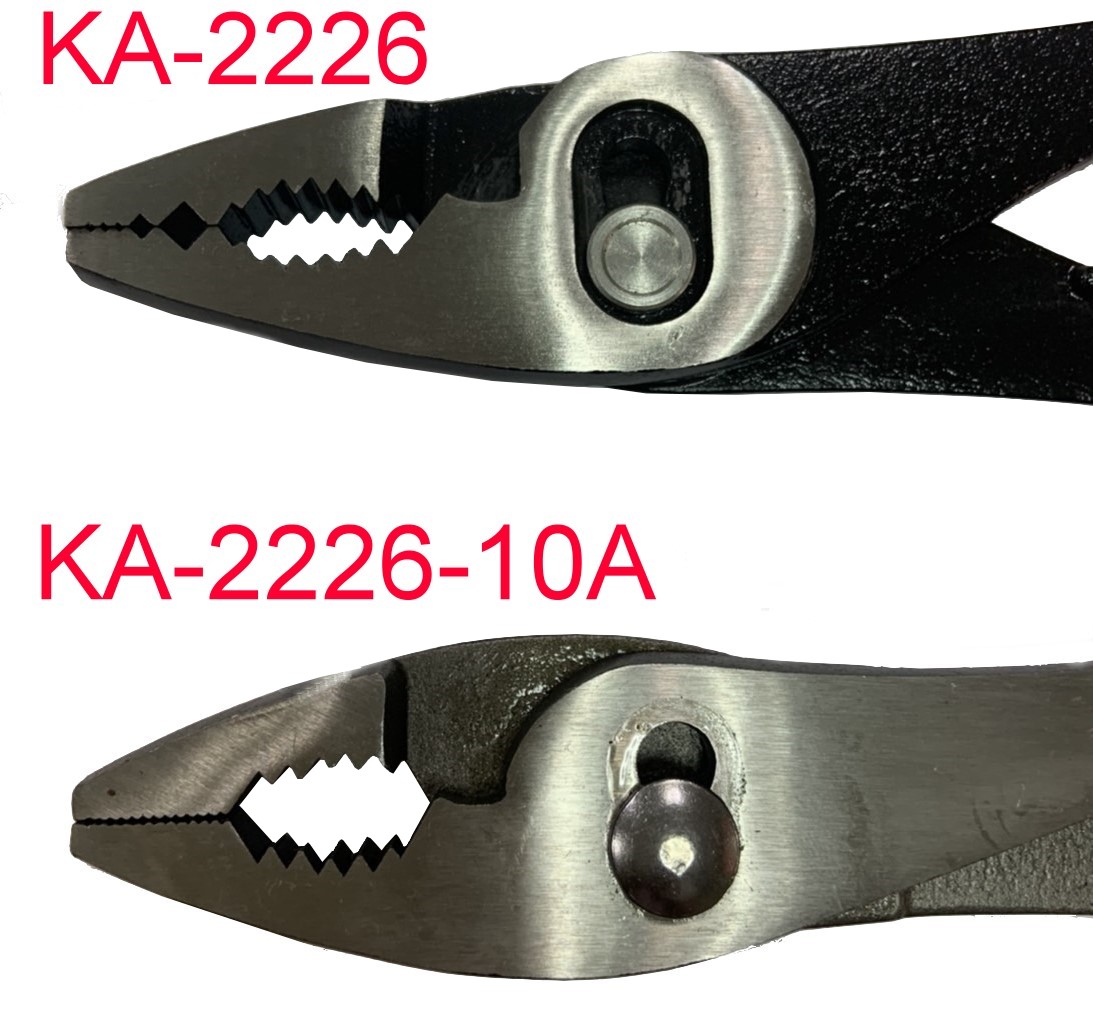 Related Products