Manual ATF Refill With 20pcs "Nylon" Adapters (Economy)
Specification:
Nylon material
Lightweight
Durable
Economy
Description

Manual type pressure tank to refill ATF on automatic transmissions without a dipstick.
Includes 20 adapters for most common vehicles.
Tank with 6 liter / quarts capacity, suitable for most transmissions - Audi, Cadillac, Ford, GMC, Infiniti, Mercedes, Nissan, Toyota, Volkswagen, and Volvo.
Specially designed tank base for feet to step on to stabilize the tank while pumping.
Adapters in nylon 6-6 material provides lightweight but also durable features.
Instructions:
Fill the 6 liter / 1.5 gallon tank with new ATF.
Connect the manual pump on top of the tank.
Choose a suitable adapter and connect the adapter to the transmission filler plug (Fig.1) (or drain plug with an overflow pipe if no filler plug exists).
Connect the hose to the transmission adapter. Pump manually for about 40 times (Fig.2), and open the valve on the hose end.
The pressure will push the new AFT into the transmission.
Disconnect the adapter from transmission, and drain residual fluid in the hose. Store the tool in a well-ventilated location, and avoid direct sunlight exposure.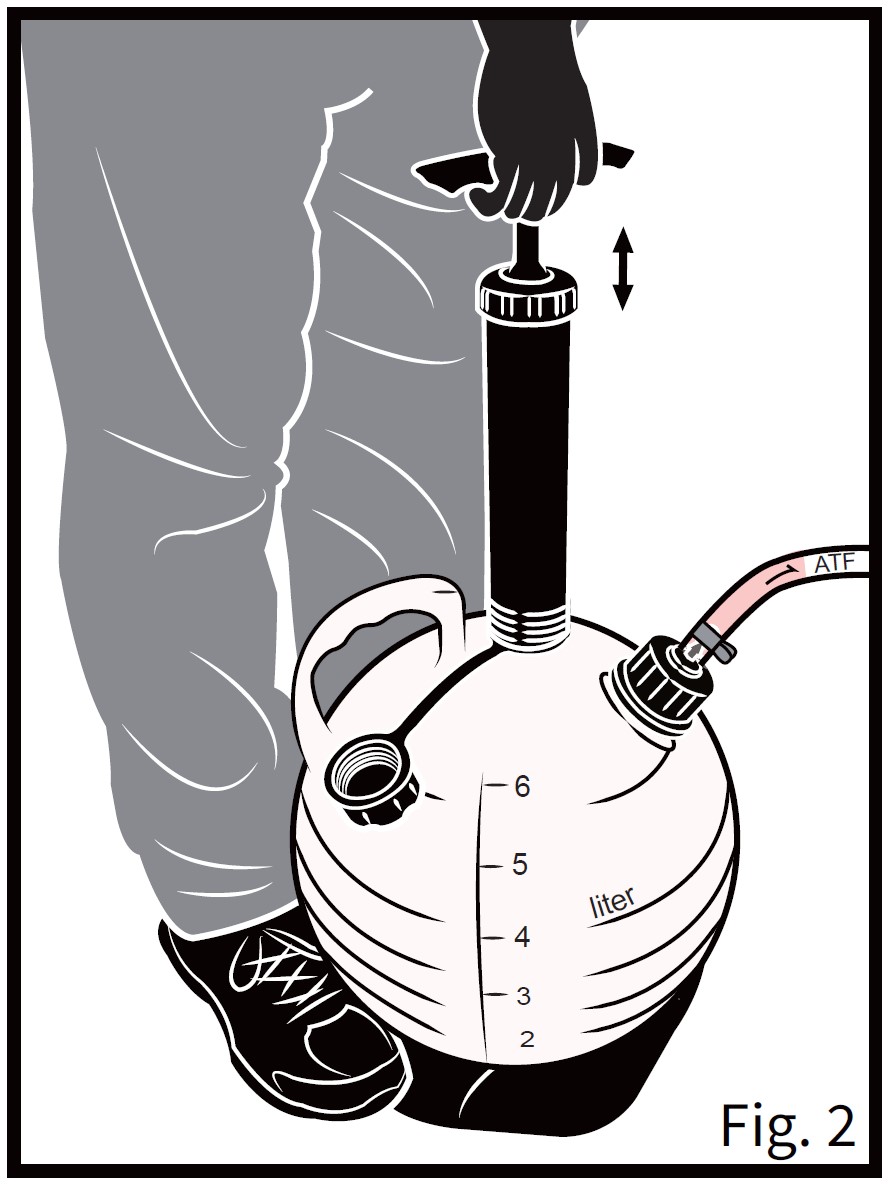 Attachment Specification: