12pcs Coolant Refilling Funnel Set With Extension Pipes
Specification:
Funnel capacity: 1,600ml/54.1oz.
Large capacity suitable for works on trucks and heavy duty vehicles.
Description

For anti-spill coolant refilling and air bleeding.
Includes 4 extension pipes for confined space or tricky angles.
Transparent lower chamber displays the amount of air bubbles remaining in the radiator.
Includes adapters with nylon covers to reduce heat transfer resulted from air bleeding.
Special design of connector to adapters provides anti-spill feature.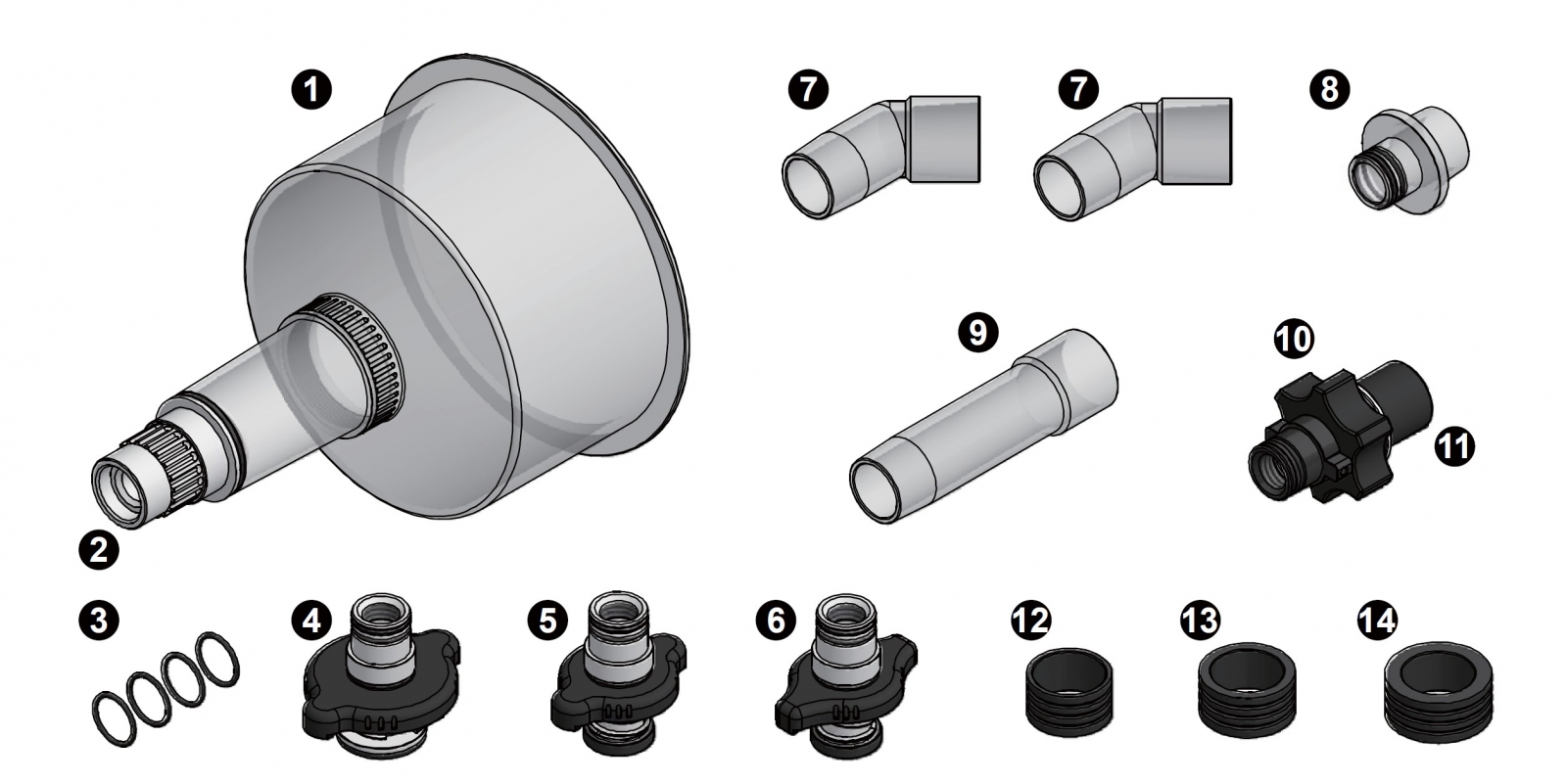 | | | | |
| --- | --- | --- | --- |
| 1 | Coolant funnel (1.6L / 54.1 Oz) | 8 | Connector pipe |
| 2 | Outlet size Ø 56.8mm | 9 | 124mm long connector |
| 3 | Replacement o-ring Ø20.4 x 2.0mm (4pcs) | 10 | Universal radiator adapter |
| 4 | No. 3 radiator adapter | 11 | Rotate to expand |
| 5 | No. 4 radiator adapter | 12 | Ø35 x 30mm rubber ring |
| 6 | No. 5 radiator adapter | 13 | Ø39.5 x 30mm rubber ring |
| 7 | 135° offset adapter (2pcs) | 14 | Ø44 x 30mm rubber ring |