Dry Charge Battery Filler
Description

1. Attach hose from acid bag to ribbed filler nipple. (Be sure hose clip is closed before cutting sealed end off)
2. Add or remove washers to desired cell fill level.
Nozzle of filler should not touch plates or inner fill ring.
3. Open hose clip, revolve 90∘and leave open. Take kinks out of hose. Place nozzle in cell, push firmly down on thumb valve.
4. Hold valve down until "EYE" turns black. Cell is full. Move on to next cell.
5. When battery is full, hang filler up on holder card.(Install holder as shown)
NOTE:
When changing to new acid pack, stand old pack on closed end. Hold filler above pack, depress valve to drain unit. Close hose clip and carefully remove filler. Wipe tip of filler with damp soft cloth to maintain "Cell-Eye" image.
Fast neat way to fill dry charge batteries. Positive thumb release valve controls acid flow.
Helps eliminate spills, burns, and damage to clothing.
Features "Cell-Eye" to indicate when battery is full.
Attaches to any standard acid pack tube.
Ribbed nipple holds tube in snugly.
Handy hanger card.
Spacers included for different fill heights.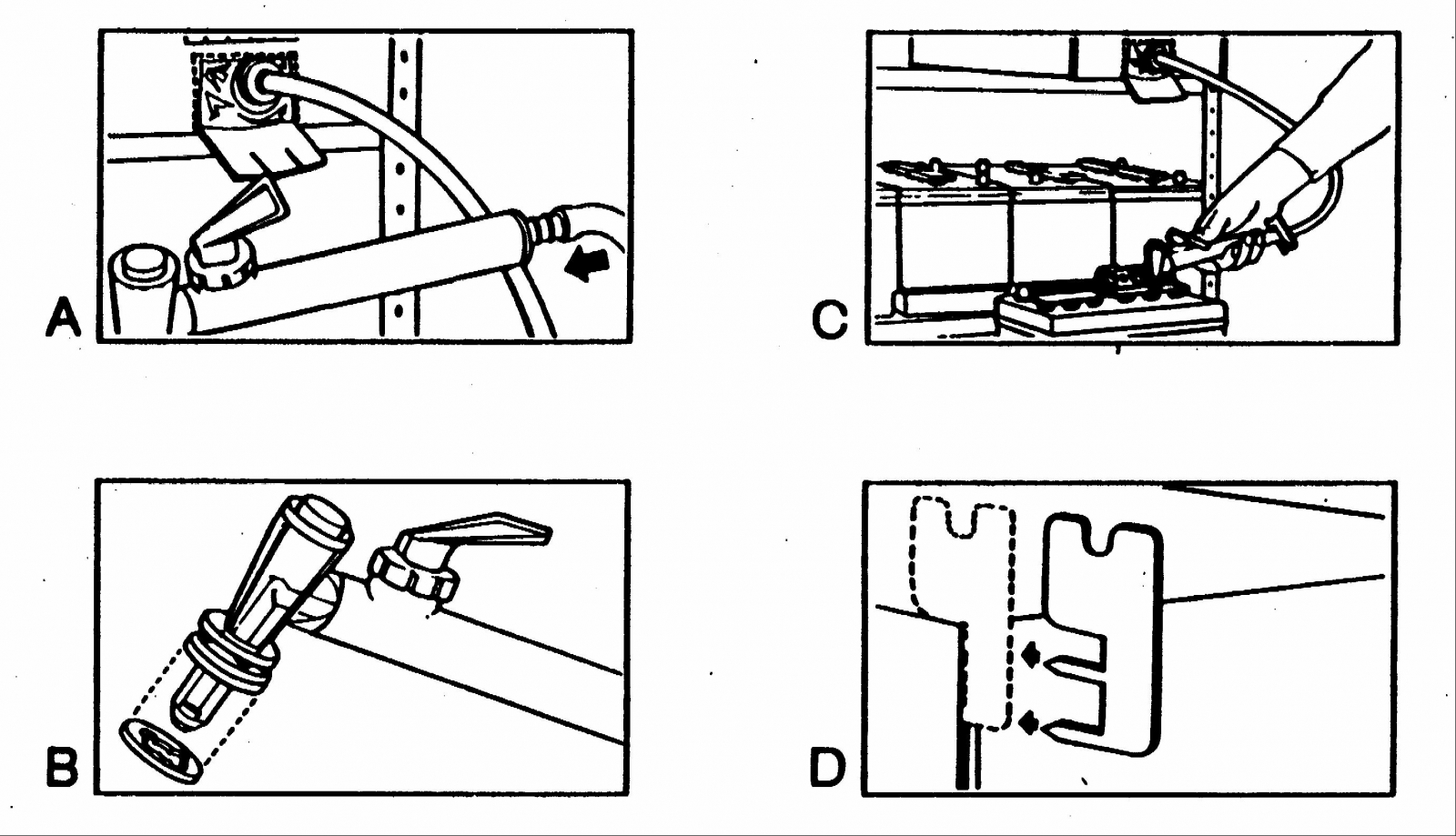 Insert points of holder in corrugations Of front flap of acid pack. Push all the way in.