Diesel Injection Line Wrench
Model
KA-7289-14 / KA-7289-17 / KA-7289-19
Specification:
The Diesel Injection line is usually located in hard to reach area. This wrench would make the loosing or tightening easier and faster.
KA-7289-17 : 17mm
KA-7289-14 : 14mm
KA-7289-19 : 19mm
Description

For removing and installing the fuel injection line on diesel PSA HDI engines.
Multiple angles / offsets offer easy access and force points.
Suitable for most diesel engines
3 Sizes available: 14mm, 17mm, 19mm.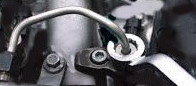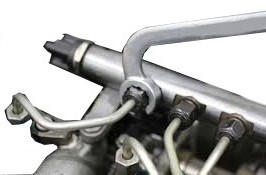 Related Products