Super Scraper Set - 17mm (11/16") & 32.5mm (1-1/4") Width
Specification:
To scrape off old silicone on oil pans, carbon buildup on exhaust manifolds, or rusts on brake calipers.
Finely ground carbide double edges scrape residues off without leaving a damage on the surface.
Premium Tungsten (HRC 91 ± 1) carbide tip remains sharp for an extended period of time.
Slimmer tool suitable to work in limited spaces.
Ergonomic handle design offers comfortable grip.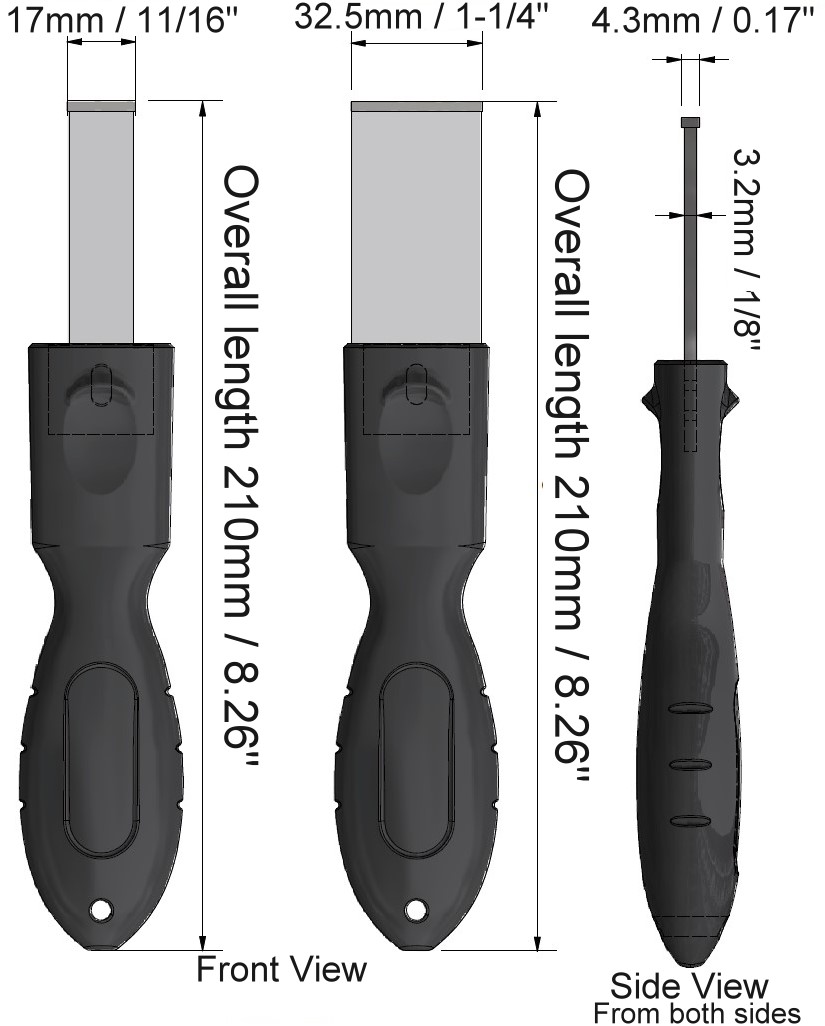 Highly Efficient in scraping off old silicone on oil pan.



Remove the carbon buildup without using chemical cleaner.
Slimmer tool gives access to small space easily.




Remove the rusts on brake discs and calipers.