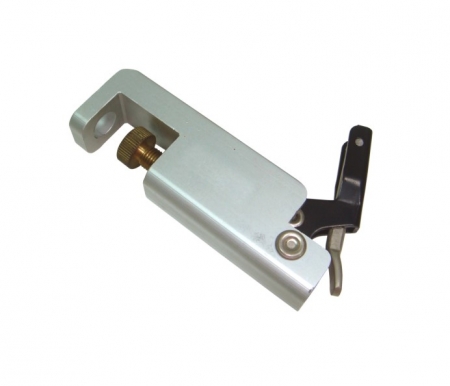 Specification:
Length: 92mm
Opening: 12mm
Jaw Adjustment: 0-11.5mm
Weight: 125g
Description

Perpendicular clamping.
Ergonomic design with smooth rounded edges.
Innovative leverage system combined with prime materials.
Straight line motion of mobile jaw.
Adjustable screw double-acts as mobile jaw.
Aluminum Alloy Body.
Solid brass jaw dissipate heat when welding (Spatter resistant).