Specification:
Long type nozzle: Straight Hydraulic
Short type nozzle: Nebulization
Material: Aluminum Canister
Description

Ideal for lubrication, paint, clean dust, antirust…etc.
2 function design for easy to operation.
Long type nozzle suitable for narrow & difficult space spray.
Refill pressure with universal adapter for easy to stuff air pressure.
Provide with the safety valve on the air inlet set. Pre-setting 90psi (6.3bar)
The exceed pressure will be release automatically.
Max. capacity: 650c.c.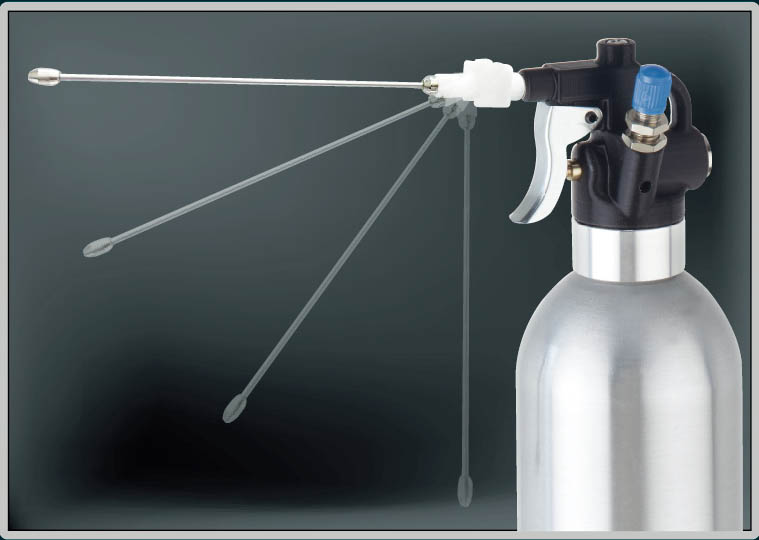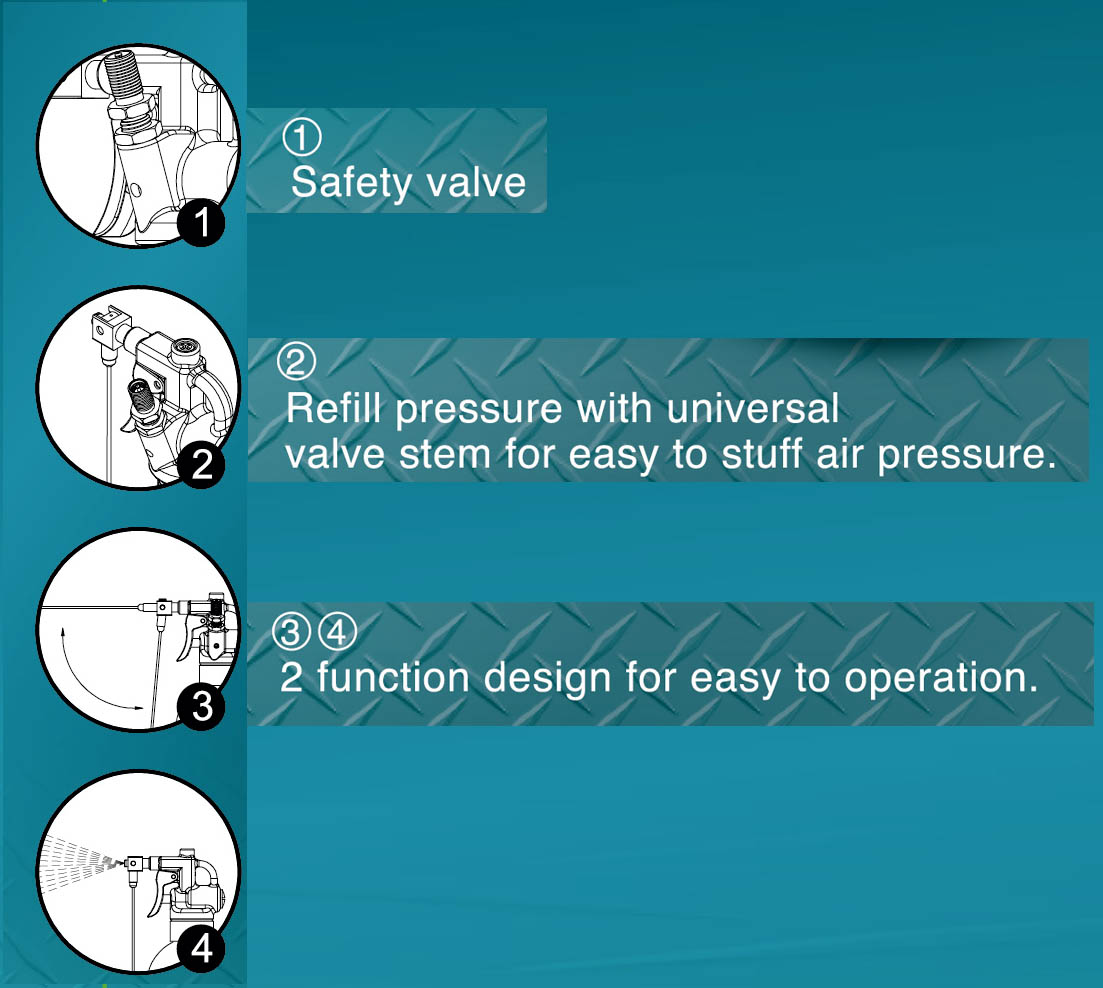 Related Products