Specification:
CONTENT: Fork Shape Pry Tool, Wedge Tool, Shaft (for Air Hammer)
Fork Design Applying Even Pressure to Both Sides of the Shaft and Allow Removing the Shaft Easier and Safer.
Tapered on Both Wedge Ends.
Attach the shaft to Wedge to use with Air Hammer.
Quicker and Safer than Using the Pry Bar.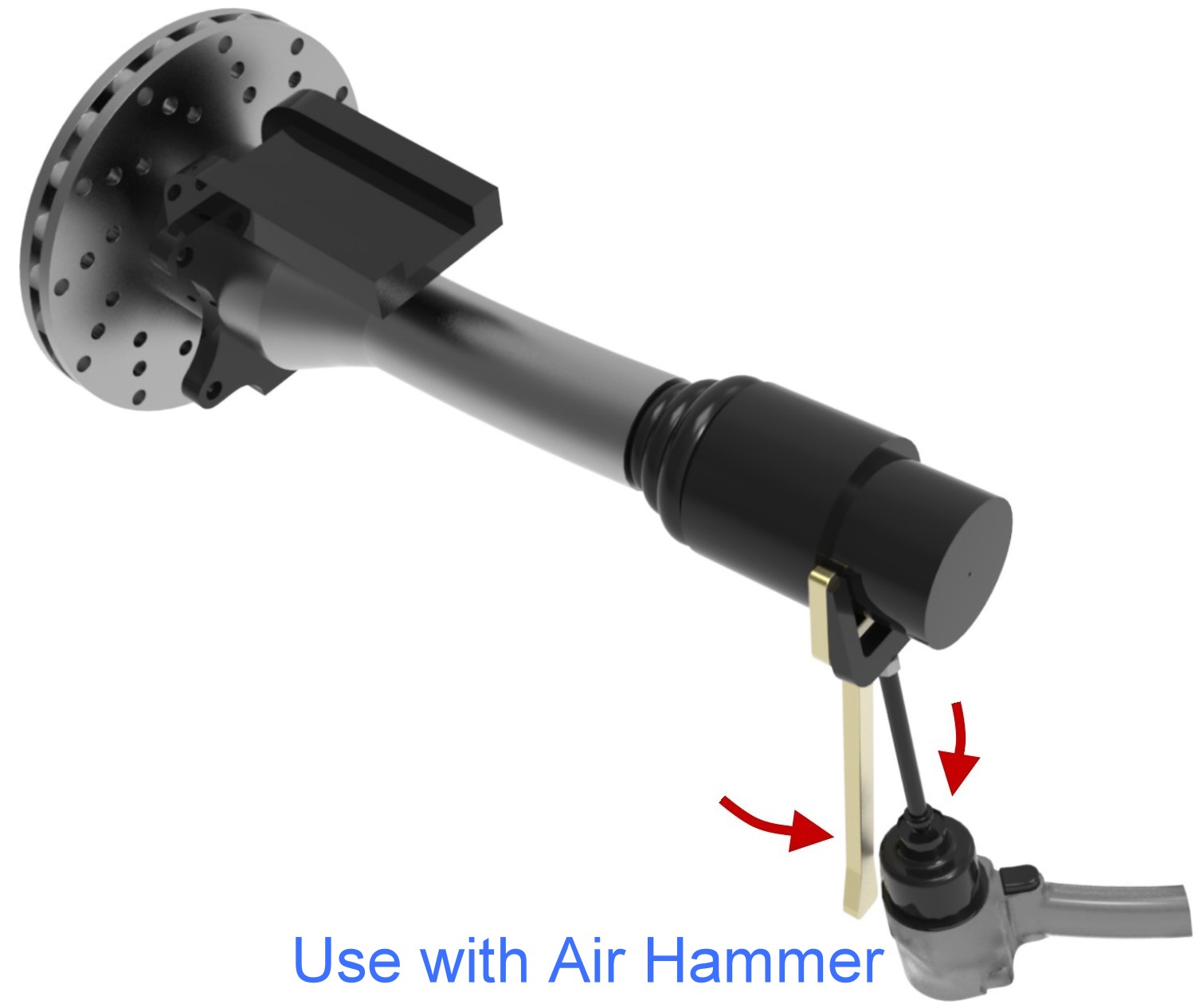 Related Products