Rechargeable UVC Disinfection Lamp
Specification:
Kill 99% Germs in 20 seconds < 3cm
Approve with CE, RoHS, SGS, Reach
Panasonic Li-Ion battery
Made in Taiwan
Description

Easy & Simple to operate and carry on.
Widely used in the disinfection of the surface of objects without any damage.
Easily kills airborne viruses while posing no risk to people.
20 Seconds the light will be automatically turned off to avoid long-term UVC exposure.
Application: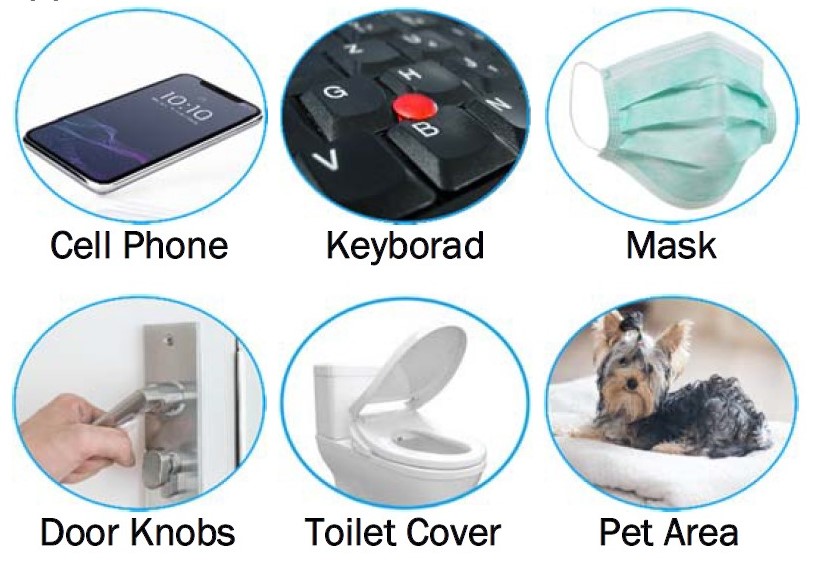 Specification:
Wavelength
270~285nm
Lamp bead Angle
120°
Radiation Power
8~15mW
Battery
18650 Li-ion 3.6V Rechargeable
Storage Temperature
-30℃ to 60℃
Operation Temperature
-40℃ to 80℃
Action Time
Up to 3 hours +
Charge Time
2 hours (DC 5V2A)
LED Charging Indicator
Red Light On – in charging
Green Light on – completely charged
Product Size
215(L) x 27(W) x 30(H) mm
Weight
130g
Noticed: Do not light on eye or skin direct
Ultraviolet light with a wavelength of 240~280nm that can destroy the DNA of bacteria or the molecular structure of PNA, kill the germs completely.