50W Heat Shrinking Tool Set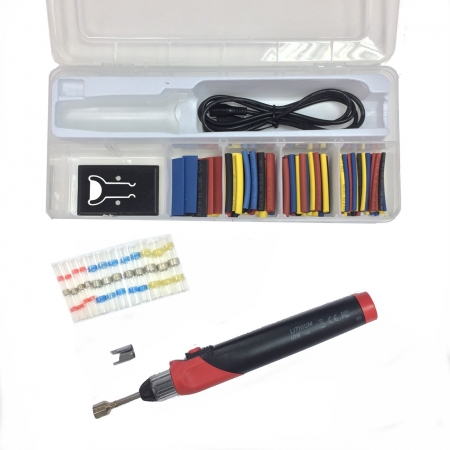 Specification:
A multi-application Heat Shrink tool kit with " Heat Shield Cap ".
Excellent with Solder Sleeve Splice Connector, Heat Shrink Tubing/Sleeves.
* Heat Shrink Tip for Heat Shrink Tubing/Sleeve.
* Heat Shrink Tip + Heat Shield Cap for Solder Sleeve Splice Connector.
Heating time: 12 second.
Takes only 1 minute to complete shrinking and soldering large solder splice connect (dia: 6.2mm).
Connecting Wires-to-Wire, Cable-to-Cable splicing/interconnection, Installing Terminal without Crimping!!
Shield Terminals, provide insulation, protection and prevent corrosion.
Application: Electrician, Auto Repair, Boat Repair, Aviation, Cycle, and many many applications.
Description

Simple Steps:
1. Place the exposed ends of the wires overlap each other.
2. Position the solder of the solder sleeve at the center.
3. Heat the Solder Sleeve with our Heat Shrink Tool.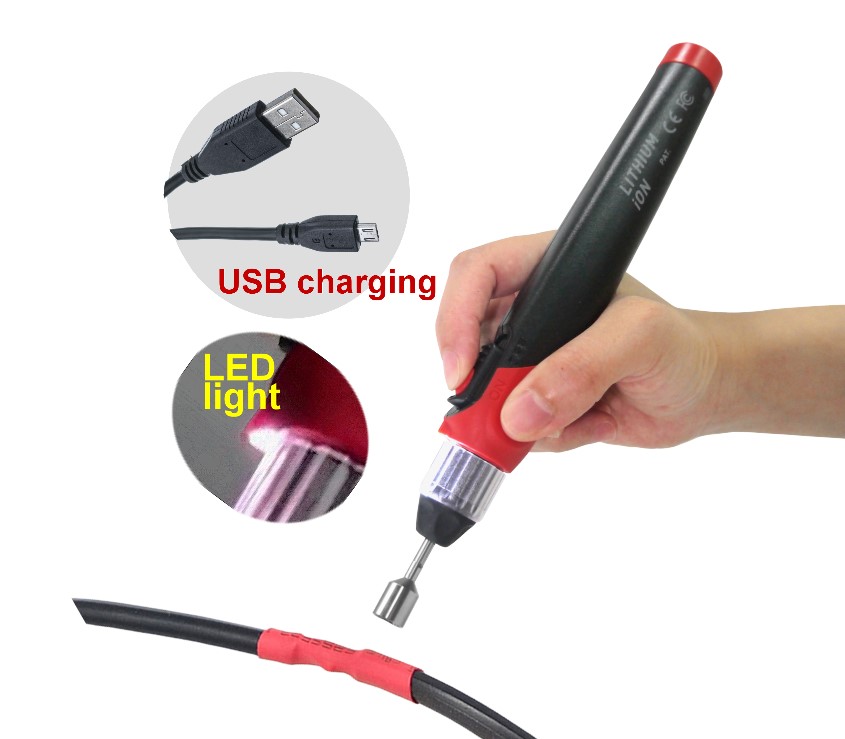 Content

QTY

K

A-9888H16 Heat Shrink Tip

1

USB charging cord

1

Safety stand

1

Yellow solder splice connector,
diameter 6.2mm (Shrink Ratio 2:1)

3

Red solder splice connector,
diameter 2.8mm (Shrink Ratio 2:1)

4

Blue solder splice connector,
diameter 4.8mm (Shrink Ratio 2:1)

5

diameter 7mm, heat shrinking tube

10

diameter 4.5mm heat shrinking tube

20

diameter 3.5mm heat shrinking tube

25

diameter 2.5mm heat shrinking tube

35