6.5L Pneumatic / Manual Operation Fluid Extractor
Specification:
Air Inlet 1/4"
Avg. Air cons 2CFM
Working pressure range 40-170Psi / 2.8-11.7Bar / 0.28-1.17Mpa
Description

Three air outlet with check valve design on handle for easy & quick to release air pressure from the extractor.
Easy to operate suitable for engine oil, gear oil, brake fluid, coolant, water...etc.
Provide with new decompression valve for easy to release the negative pressure.
Fixing valve & safety cup for automatic cut-off extracting.
Non-spark fluid extractor.
Include 3 kinds nylon tubes can be extracting and non-corrosive fluid.
Standard Accessories:
A:
4 x 8 Silicon hose x 1.5 meter silicon hose with one touch controller & universal rubber adapter, can fits to most type brake fitting.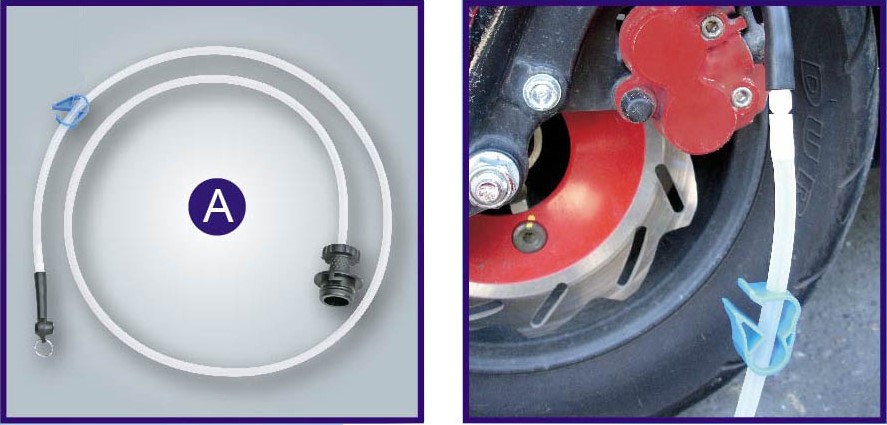 B: 7.8 x 9.8 Nylon Hose
C: 5.3 x 6.7 Nylon Hose
D: 4 x 6 Nylon Hose

Vacuum, system,
Air Inlet control valve
Negative pressure quick exhaust valve.
Fluid draining pressure balancer.