50W Cordless Soldering Iron Tool - Sharp Tip
Specification:
Ideal for integrated circuit work.
Use for general purpose and medium wire connection, repairs on small appliances, radios and TV's.
Max. Temp.: 600°C (1112°F).
Work Time: 35 minutes (15 sec. ready to start)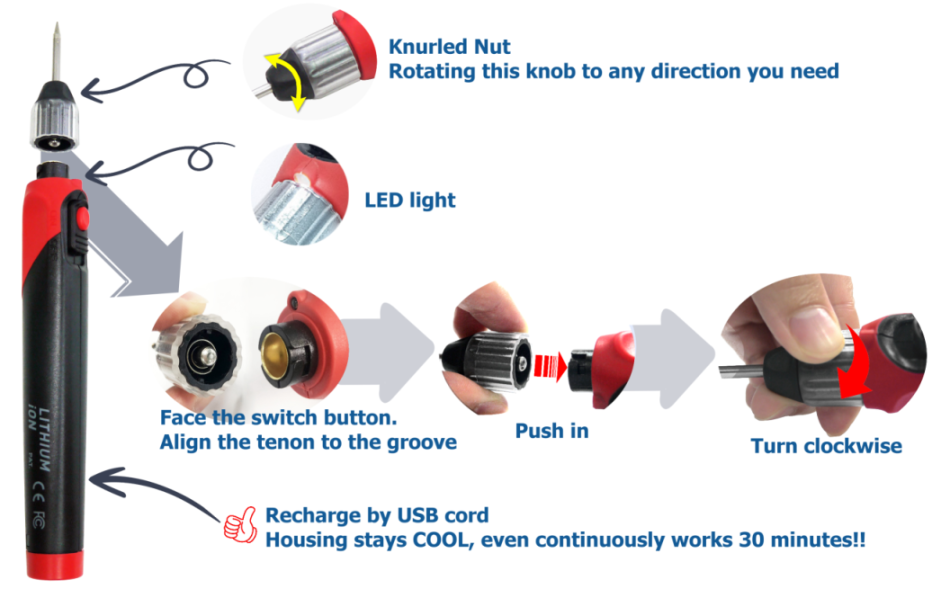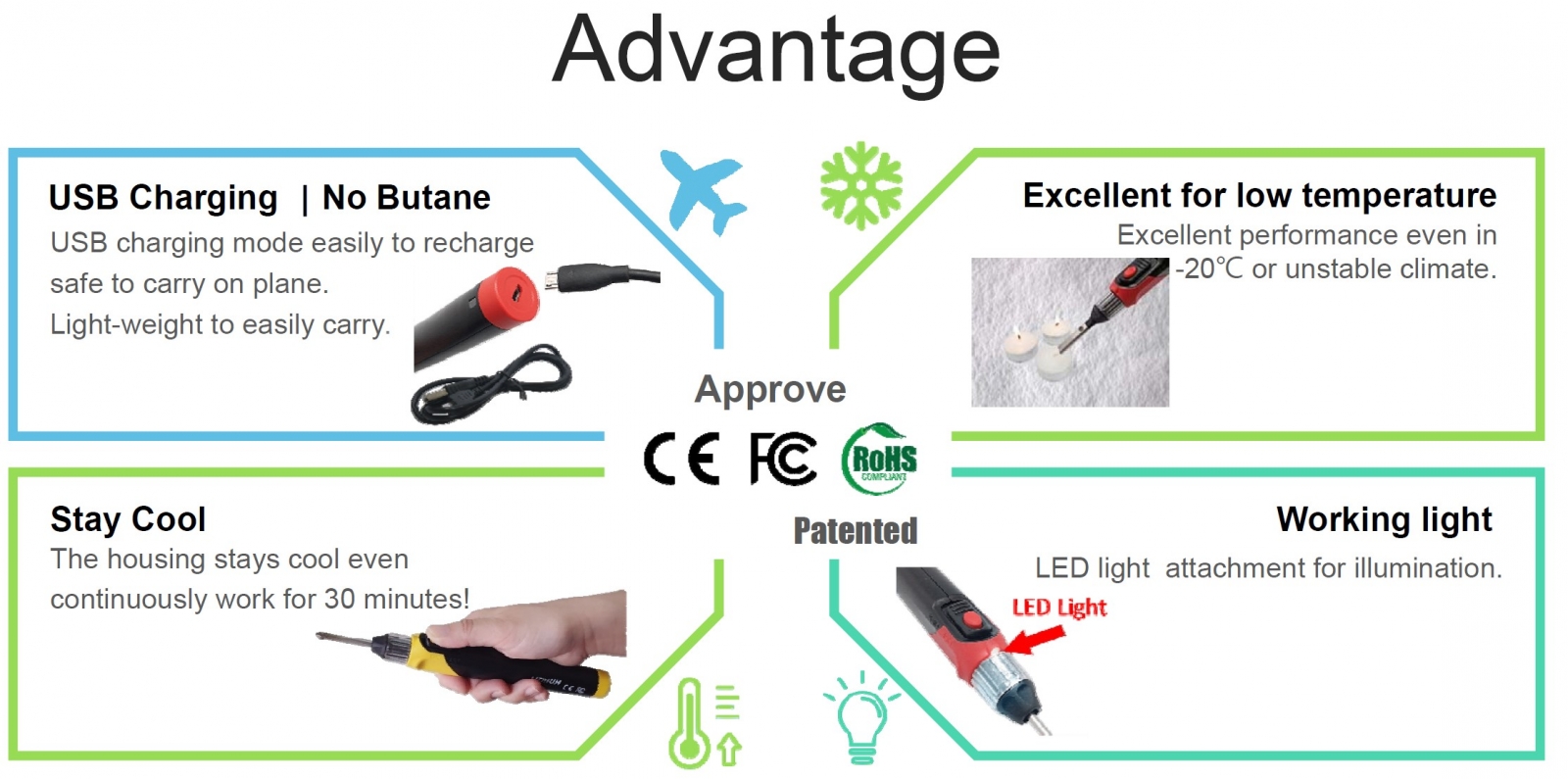 Warning/Precautions:
1. Always wear safety goggles & heat-resistance gloves while using this tool.
2. Only change tips when they are cool to avoid burn and injury.
3. Please keep small parts out of reach of children to avoid choking and swallowing small parts.