20W Cordless Lighter Tool - 40mmL
Specification:
Tip length: 40mm
Working time : light the fire for 250 times.
3 sec. ready to start
No flame
No concerns for strong wind
Description

CE, FC, RoHs Approved
Patent Pending
USB Cord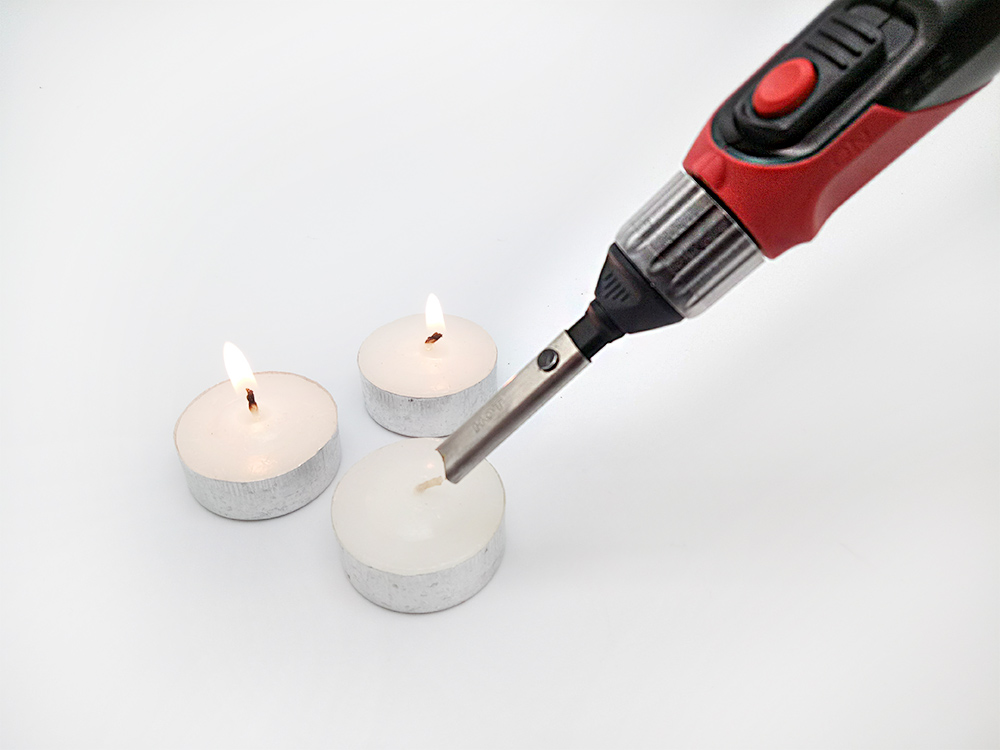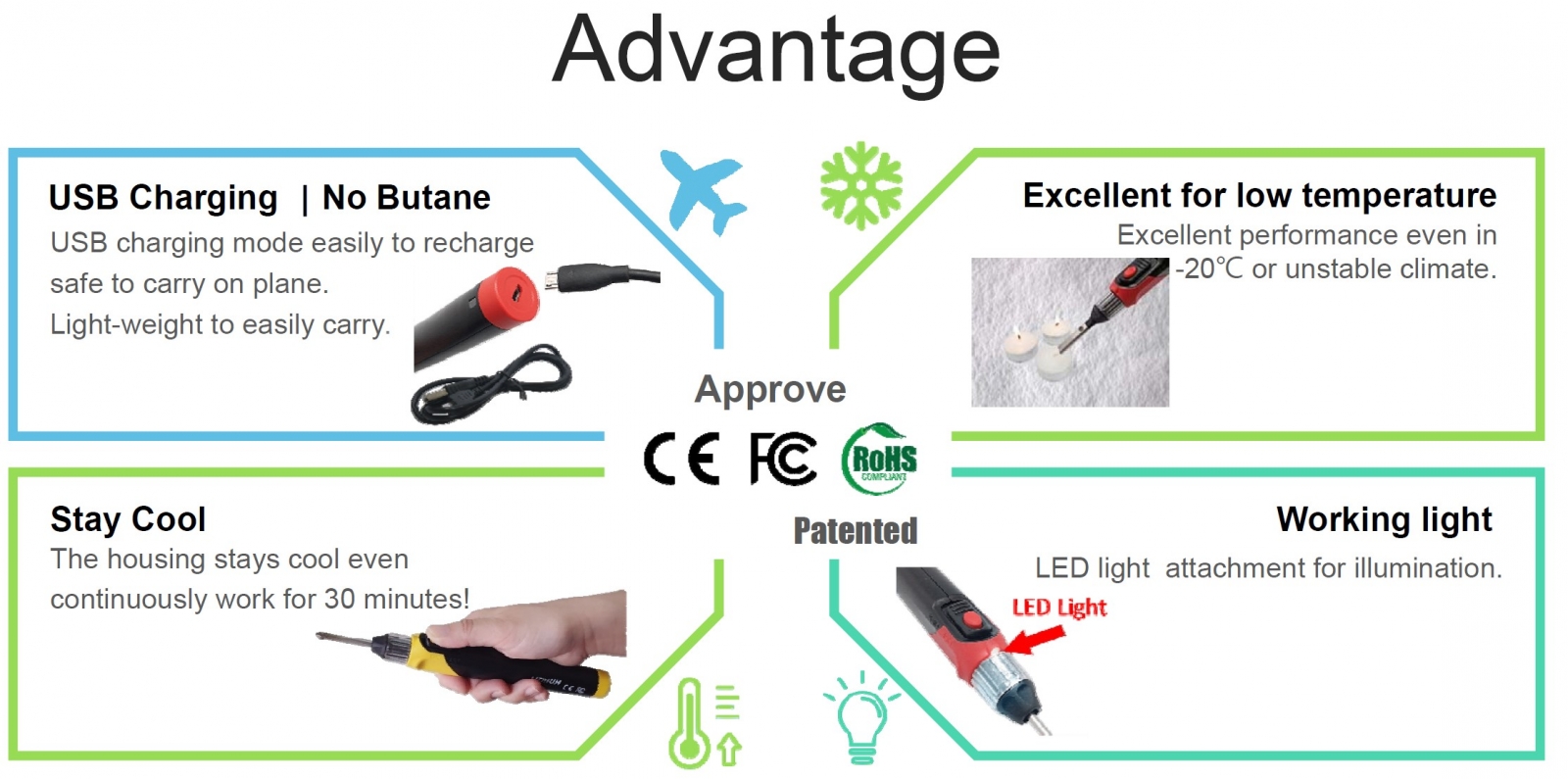 Warning/Precautions:
1. Always wear safety goggles & heat-resistance gloves while using this tool.
2.Only change tips when they are cool to avoid burn and injury.
3.Please keep small parts out of reach of children to avoid choking and swallowing small parts.